Akoonu for Pipeline Reviews is ready to use out of the box, and there are many ways to configure and customize things to meet the needs of your Team, Sales Process and Salesforce setup.
All setup options and feature configurations can be accessed through the Akoonu Setup tab included in the managed package. This tab is available to users with the Akoonu Admin permission set.
"Click to Configure"
The home screen of the Akoonu Setup tab provides a "click to configure" picture of the Pipeline Reviews interface to quickly guide you to appropriate configurations.
Other Options
Explore the left hand menu to see all options available. Each Setup page has contextual content and instructions for configuring every part of the app.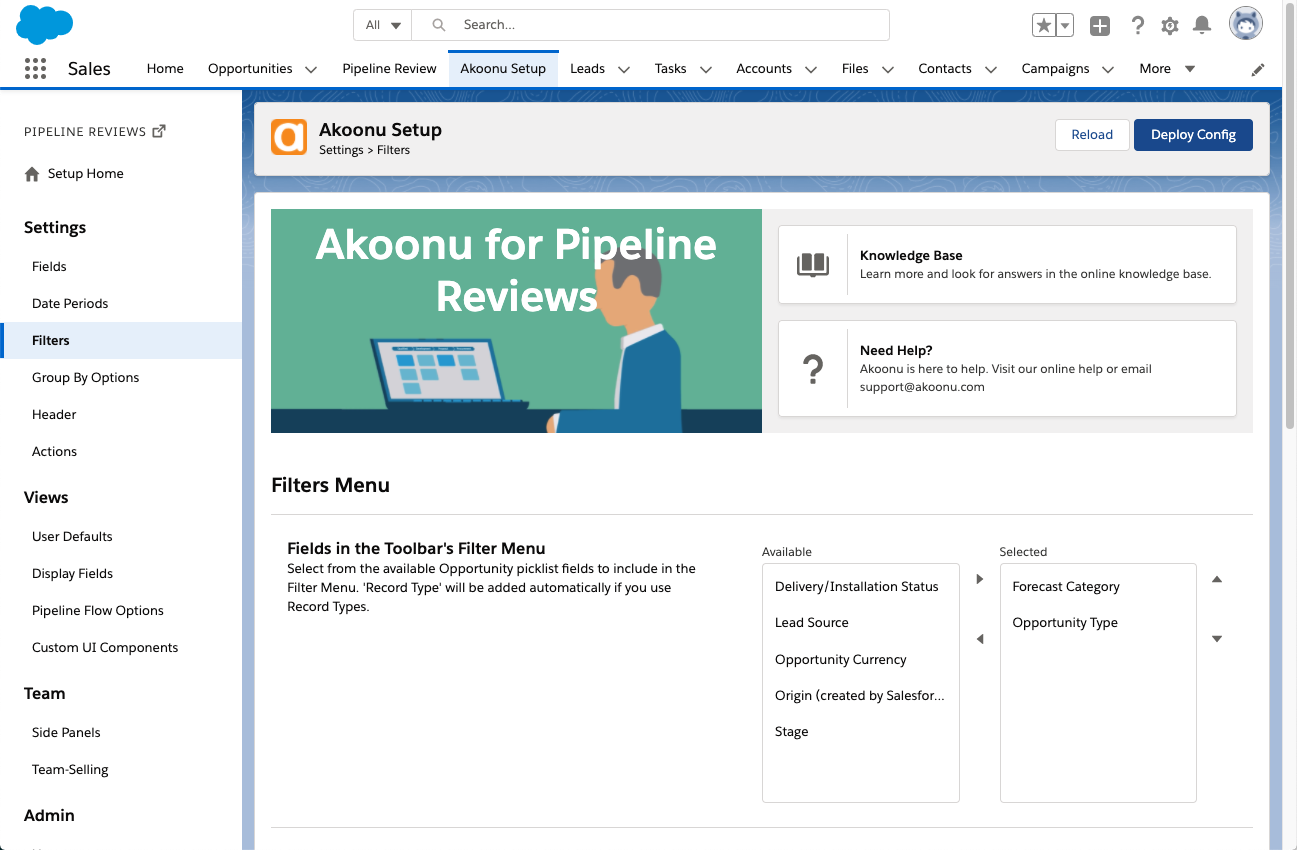 Need Help?
Questions? Please submit a request or email support@akoonu.com. We are here to help!